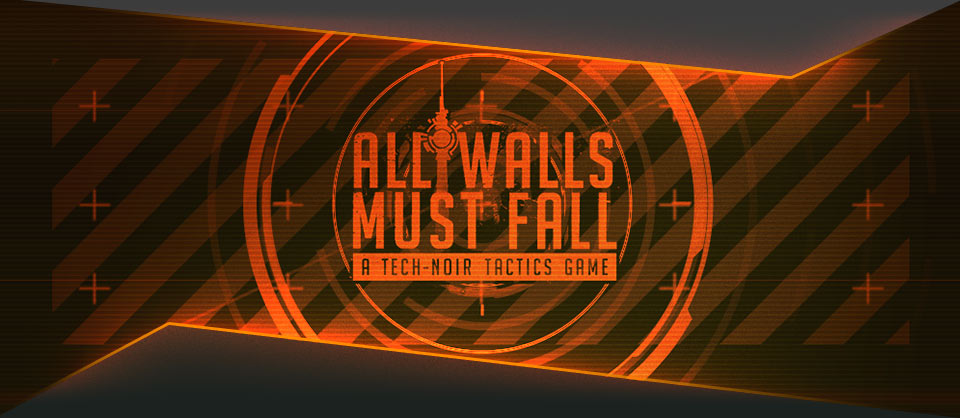 All Walls Must Fall
Version 1.1: LAST MINUTES
---
It's been a month since All Walls Must Fall hit Version 1.0 and CAME OUT of early access, and today we have another update for the game! The main focus has been on bugs and performance, but we also have a few new features to announce! The full release notes are here for all the details, but let's get into the exciting stuff!
TODOS OS MUROS DEVEM CAIR

First up, the game is now available in Brazilian Portuguese!

New ingame music: LAST MINUTES
muuutsch's latest track Last Minutes is now playing in the clubs, in-game! Have a listen on soundcloud.

The soundtrack is also now available on Spotify, itunes and all good streaming sites!
New room type: Bathrooms

We've added bathrooms to the game! How did we manage to go this long without them?

New clubber and NPC variations

We've added some character variation to the clubbers, as well as some of the dialogue NPCs!

New labroom layouts

We've added some new, better fitting furniture to the labrooms that appear in some clubs, and tweaked their layouts a little!

Enemy-specific weapon effects

Different enemies now shoot projectiles that match their visual style, to help you work out which projectile came from where. We've updated Kai's weapon effect a bit too - now including muzzle flash!

Many small improvements
We've spent some time making some small balance tweaks, fixing bugs, polishing visuals, and improving performance, in particular in the later missions in larger clubs. The biggest thing here is that the Drop camera should no longer point at walls! Check out the full release notes for all the details.
Files
All Walls Must Fall Original Soundtrack.zip
71 MB
Mar 29, 2018
All Walls Must Fall: Windows 64-bit
576 MB
Version v1.1.10627
Mar 28, 2018
All Walls Must Fall: Linux
990 MB
Version v1.1.10627
Mar 28, 2018
All Walls Must Fall: Mac OS
746 MB
Version v1.1.10627
Mar 28, 2018