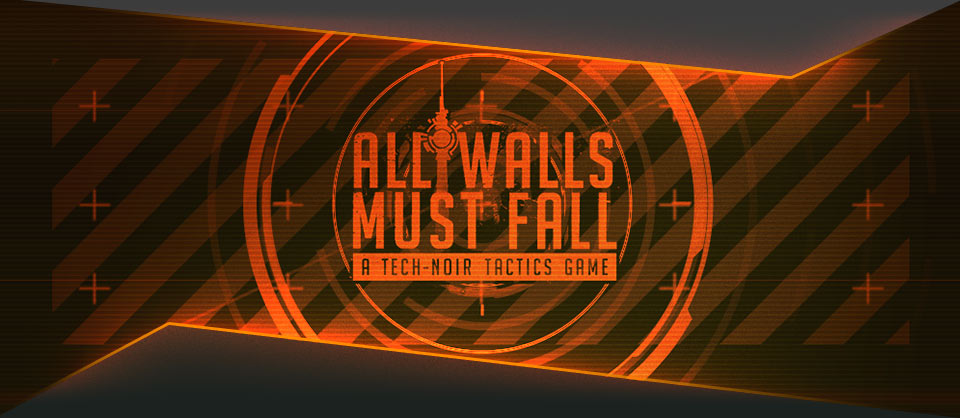 All Walls Must Fall
NEW GAME + mode now available!
---
It's been 8 months since we shipped All Walls Must Fall, and in that time one of the most requested features has been for a way to keep playing the game after you finish the Campaign, and to continue with all your unlocked gear. It could be a bit of a disappointment to unlock your favourite new weapon or ability, only for there to be just one mission where you could use it on. That's the case no longer - you can continue fighting and flirting your way through the clubs of Berlin 2089 again and again - forever if you want to!


Here's how it works:
After you complete the campaign, there will be a NEW GAME + button in the main menu.
When you click that, a new campaign will be generated, but you'll have all the weapons, abilities, unlocks and credits you had at the end of the previous campaign.
Missions are much harder:

All the missions will be at VERY HARD difficulty.
Permadeath and the decision timer are always enabled.
If you abort a mission, it will now cost 1000 credits to reset it and try again.
Finally, all enemies will have +1 health.

Once you complete th campaign, you can do it all over again! The NEW GAME + button will now read NEW GAME +2. That +2 means enemies will now have +2 health!
And then again! You can play forever - with enemies getting one extra health point for each NEW GAME + level.
Finally, if you've already completed the campaign and want to skip straight to hard mode, you can convert an existing campaign to NEW GAME +. Just start a new campaign if you don't have one already in progress, then return to the main menu and you should see the option. You'll get some free extra starting currency to get Kai ready for the new challenge. Note: one time only!

As well as this new feature, there are a few small fixes and improvements, like the ability to reset your controls to the defaults - you can read the full list of changes here.


Files
All Walls Must Fall: Windows 64-bit
576 MB
Version v1.2.10881
Oct 03, 2018
All Walls Must Fall: Linux
990 MB
Version v1.2.10881
Oct 03, 2018
All Walls Must Fall: Mac OS
746 MB
Version v1.2.10881
Oct 03, 2018